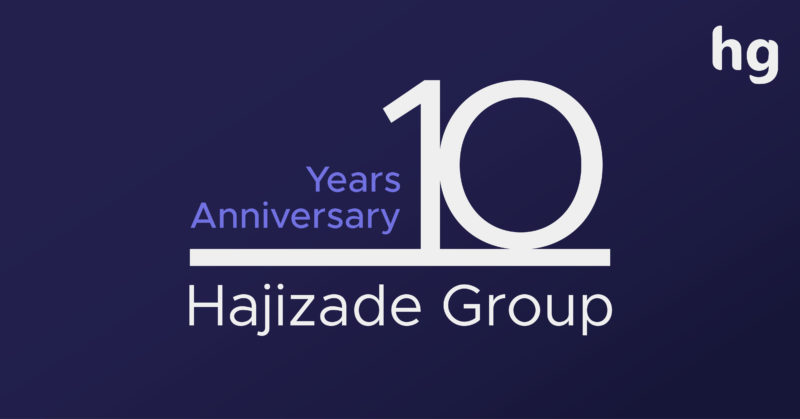 December 18, 2022, marks the 10th anniversary of the founding and start of operations of the Hajizade Group. Within ten years, our company has grown from a small agency to one of the largest PR firms in the country. HG is the largest taxpayer and employer among all other similar companies in the country.
While HG's core business is Public Relations, the group also includes a media content production company. As on the first day of our foundation, taking care of the needs and interests of our customers remains the main priority in our activities. Thanks to the loyalty of satisfied customers and their trust in us, our company was able to overcome all global and local challenges and achieve sustainable growth.
We are proud of our track record, but we know and understand that there is still a lot of hard work ahead! We are immensely grateful to our customers for their loyalty and trust. We would also like to express our gratitude to everyone who congratulated us on this date.